Blog Archives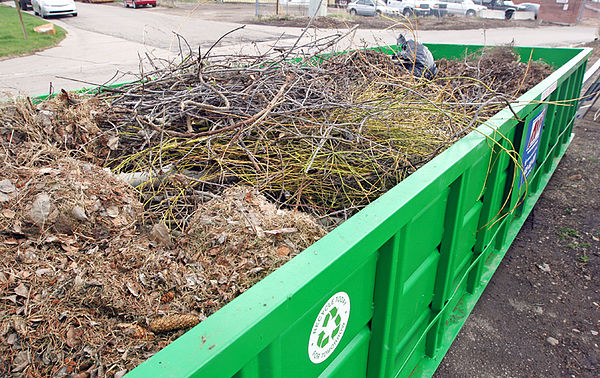 Like Him –
I spent most of last week helping a friend clean up and prepare her yard for winter. There were other friends helping. On Friday, there were several trailer and truck full of limbs, trees, and yard debris. Almost everyone had a truck so we teamed up and began taking loads to the local Refuse and Recycle Center. There was a dump designated for yard trash and my partner and I pulled up and began unloading. There was a lot to put in the dumpster and towards the bottom of the pile I bent down to pick up a dropped limb and when I stood back up my partner was gone! I looked to see if he was in the truck ready to leave, if he'd fallen, or what happened. Then I spotted him. He was at another dumpster over helping an elderly couple with their trash. I hadn't even seen them but he did and left to offer aid. I was impressed by his sight and his willingness to serve even as he was serving someone else. Even now my heart is warmed by his empathy.
I've decided, even though I'm almost 50 as I grow up I want to be like him.
blessings,
@BrianLoging (Twitter)

For more posts, reflections and other writings please visit: http://www.thewannabesaint.com
Intimacy –
This afternoon I stopped by a store to run in and grab a few items. When I parked there was a man sitting in his car and as I pulled into a spot he was staring at me. I gave him a head nod and didn't think much of it As I gathered my things and exited the truck I looked again and he was no longer visible because his, I am assuming, girlfriend was bending sideways across the center console "appreciating him." She was kissing him and whatever else because I averted my eyes not wanting to see anything that would burn an image in my brain! I went into the store came out a few minutes later and was hoping the car had gone but alas it was still there. Most of the windows were fogged up except the driver's window and the driver was smoking a cigarette. I looked at my keys, hopped in the truck and drove away, quickly.
Intimacy is one of the greatest emotions and connections humans can share. Lust, on the other hand, is hormonal, selfish, addicting, and satisfied in ways which can hurt others. Our world is filled with lust. Lust for power, fame, money, reputation, knowledge can all be subjects of our lust if they are used only for our selfish purposes. True intimacy is also powerful but the opposite of lust. Lasting intimacy is giving ourselves to another. We have intimacy when we decide to put the other one first, serve the other. In a world where lust burns quickly, brightly, we need those who would rather do a slow burn which lasts a lifetime.
blessings,
@BrianLoging (Twitter)
thewannabesaint.com
This morning an elderly man chose the pew in front of me for the worship service. His choice of place was based on it being near one of the large wooden decorative beams located in the sanctuary. He had great difficulty sitting and standing so he used the beam
to steady himself. The church building itself was supporting him. When it came time to go to the front of the sanctuary to receive communion he slowly raised himself and made his way forward. The older gentleman couldn't bend his knees at the railing as the priest served the body and the blood so the priest reached out to him to make sure he was served, included.
As I watched and reflected on the scene it was a beautiful reminder of what the community of faith should be, what we're called to do. There are hurt, broken, scarred people who we encounter both inside and outside the church. We aren't called to heal them, only God can do that. Our purpose is to include, support, serve and love them in every way possible.
Blessings,
@BrianLoging (Twitter)
thewannabesaint.com