Blog Archives
Right or Wrong –
This morning I watched a political debate that quickly turned into a shouting, insulting, "I'm right and you're wrong" diatribe from both parties. It's disheartening to look at our present cultural landscape and realize not many people know how to talk to each other about things upon which they disagree.
One of the lessons I teach residents in my jail class is how to respect each other even if we disagree. We talk about eye contact (which may be while social media is the worst place to have a meaningful conversation), asking questions politely, consider your body language, what to do with your hands, monitor facial expressions, remember that listening is not agreeing and two people can be right or wrong about one subject. It amazes me that my jail students are often nicer, more respectful when discussing a difficult topic than many people on Facebook.
Hopefully, it won't be this way forever. Debate and deep conversation are some of the values and pillars of a democratic society. I fear, however, perhaps we've gone too far and may never recover our civility.
blessings,
@BrianLoging (Twitter)
thewannabesaint.com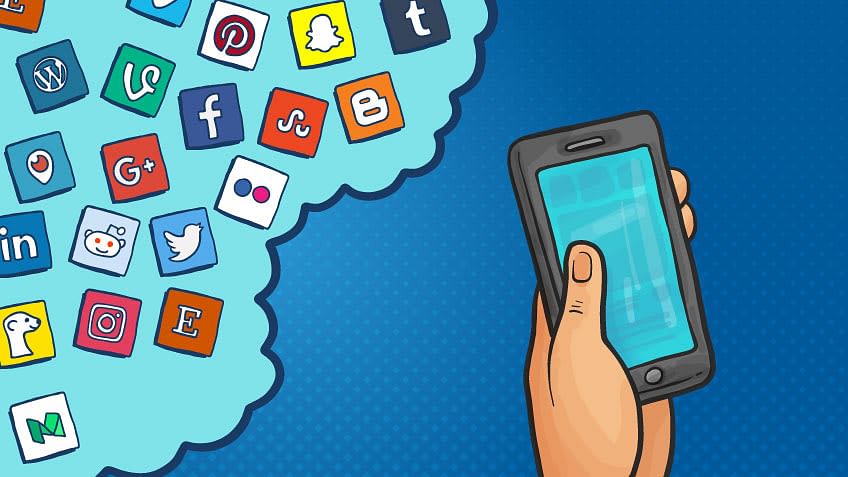 Comparisons –
Someone told me today about a friend they have who is unhappy. This is the opposite of her usual demeanor. By most accounts, she's always been a go lucky, chipper, satisfied, joyful person. However, in the last several months who mood has changed and the sparkle in her eye has dulled considerably. The person sharing this with me said her friend's unhappiness with life has increased along with her social media consumption. She's said; "When I read my friends' posts on Facebook, look at their pictures on Instagram, see their interactions with countless other folks on Twitter, my life seems rather dull, empty, lacking."
This isn't the first time I've heard someone relay this type of story to me. Social media can be a wonderful tool and a good way to share select moments of our lives with our friends and family but we must remember the words; SELECT MOMENTS. Those inspirational posts on Facebook often come from a book or web page of quotes. The beautiful pictures on Instagram don't show the before and after of getting ready to take the photo and recovering from it. Twitter can be an okay place to exchange ideas but more often its people shouting their opinions at each other.
Comparisons can be dangerous, especially on social media.  Most of what we see on these platforms are illusions. They rarely give us a real glimpse of who a person is and what their life is truly like. We have to be careful comparing our life, which we know intimately, with another's snapshots of theirs. Our life may seem bland, our thoughts benign, our family and friendships boring, but that's okay. Most of the time, if we were to see what a Facebook friend's life is like, or the reality behind a Twitter account, or the other moments when everyone isn't smiling on Instagram we might decide our life is good and worthy of our thanks.
blessings,
@BrianLoging (Twitter)
thewannabesaint.com
Posted in Mindfulness
Tags: # moments, #after, #before, #benign, #bland, #boring, #careful, #comparing, #Comparisons, #dangerous, #decide, #dull, #empty, #exchange, #Facebook, #friends, #glimpse, #ideas, #illusions, #inspirational, #interactions, #intimately, #lacking, #life, #opinions, #pictures, #platforms, #rarely, #recovering, #select, #share, #shouting, #snapshots, #socialmedia, #thanks, #tool, #Twitter, #wonderful, #worthy,  Family, Instagram, quotes