Blog Archives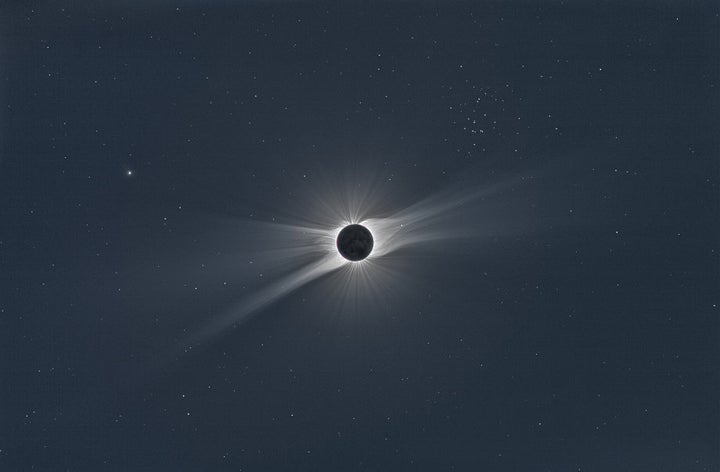 Eclipse –
I'm not sure I've seen as many people standing outside in the middle of a hot and humid day in mid-August staring at the sky. On my way to the county detention center, where I teach a class on Monday afternoons, it seemed there were groups of people at churches, grocery stores, restaurants, manufacturing plants and yes, even at the jail, looking up, waiting for the eclipse.
I didn't pick up a pair of "NASA approved glasses" to watch the eclipse. I figured someone, somewhere would have some if I time to watch the eclipse. Sure enough, there was a corrections officer who let me use his and we handed them back and forth. The day turned a grayish hue. The crickets and other insects began to chirp. It was eerie for a few moments and then it started to get light again, I thanked the officer who let me borrow his glasses, and I went inside to my class.
Afterward, I reflected on the experience and I thought about all the people standing outside looking into the heavens. They knew what they were looking for and most were prepared to see it. However, I wondered how often, on a normal every day, we encounter people who are looking for something greater than themselves and the lives they are currently living? Do we offer them words of wisdom to help show them the way? Do we live in such a way that reveals truth and peace? Will our lives eclipse the other bright shiny trinkets humans so often chase and allow them to know where to look and what to look for?
blessings,
@BrianLoging (Twitter)
thewannabesaint.com
Good Eye –
Last week I had an important meeting. During it, a woman walked into the room to give the person I was meeting with a message. As she delivered it the other noticed the woman was shaking. She asked; "Are you okay? You're really shaking!" The person said she had a lot going on and was trying to fit all of it into a small amount of time. She then left the room and my meeting continued. Afterwards, I saw the woman who had been shaking and told her I hoped she had a good day.
As I went to my next appointment I thought about both the woman and the fact that I didn't notice her shaking at all. I totally missed it. I try to be aware of people and their emotional, mental and spiritual states. I even try to notice new glasses, haircuts, and changes people make but not this time. I realized it swept by me because all of my focus was on the "important" meeting. The person I met with was at the same meeting but didn't allow it to consume all of her attention and she was able to show concern to someone in need.
It was a good reminder that true awareness is finding the balance between paying attention to ourselves and others.
blessings,
@BrianLoging
thewannabesaint.com