Blog Archives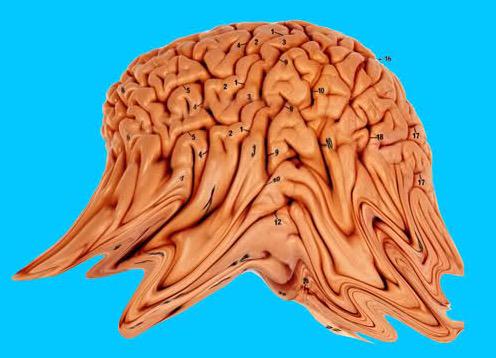 Mush –
My brain has officially turned to mush! After two full days of training in Nashville, my head organ can take no more! It is full of pieces of information, stories, facts, figures, graphs, bars, charts and more. I know in a few days when everything I received processes everything it will be worth the mental fatigue but right now it's like my brain is in a blender set on high. My eyes are heavy from lack of sleep, my back hurts from sitting for two straight days in a non-reclining chair, my stomach hungry for homemade food and nothing pre-packaged. It's amazing, or horrifying, that your body, mind, and spirit can be so out of sync after a couple of days.
This morning, on my way into Nashville, I listened to a prayer app and it has a time, after the invitation to pray, to pause and be silent. As silence filled the car I thought about how disjointed I felt, vowed to never work in Nashville and drive into the city every day, reflected on the difference between a room full of forty people plus four teachers and the quietude of the moment and then the app started playing scripture. I wasn't ready for the noise. I said out loud; "Not long enough!", then sighed and continued.
Silence is underrated.
blessings,
@BrianLoging (Twitter)
thewannabesaint.com
Junk Path –
This morning I had an early meeting. I loaded up my truck and began pulling out of my driveway. As I neared the end of it I noticed a truck carrying a refuse container coming in my direction. I didn't have time to jump in front of it and as it passed I sighed. I didn't want to be stuck behind this behemoth. I thought about the way I needed to take and realized the Refuse and Recycle Center was the way I was going. In other words, I was going to be behind the truck, carrying the container, almost the whole trip into town. Sure enough, every turn, stop, flashing light I encountered the truck was directly in front of me. I followed it to the junkyard.
As I drove powerlessly behind the truck I thought of myself and others who have, at times, been on a junk path. Poor choices, bad decisions, oversized egos, revenge, remorse, not listening, not paying attention, ended in a bad place and a life that wasn't balanced or centered. There were good people who tried to warn us, wave us off, show us another, better way but we stubbornly stayed on the path to demise.
Wisdom, it doesn't do us any good if we fail to follow its lead and travel its path.
blessings,
@BrianLoging (Twitter)
thewannabesaint.com
Tags: #bad, #badplace, #balanced, #behemoth, #behind, #betterway, #blessings, #carrying, #center, #centered, #choices, #container, #decisions, #demise, #directly, #drove, #egos, #encountered, #end, #ended, #fail, #follow, #followed, #front, #going, #goodpeople, #jump, #junkpath, #junkyard, #loaded, #Myself, #neared, #needed, #noticed, #notlistening, #notpayingattention, #oversized, #passed, #path, #poor, #powerlessly, #realized, #Recycle, #refuse, #remorse, #revenge, #showusanother, #sighed, #stayed, #stubbornly, #stuck, #thewannabesaint.com, #time, #turn, #warnus, #waveusoff, #way, #wisdom, @BrianLoging, junk, Lead, Thought, Travel