Blog Archives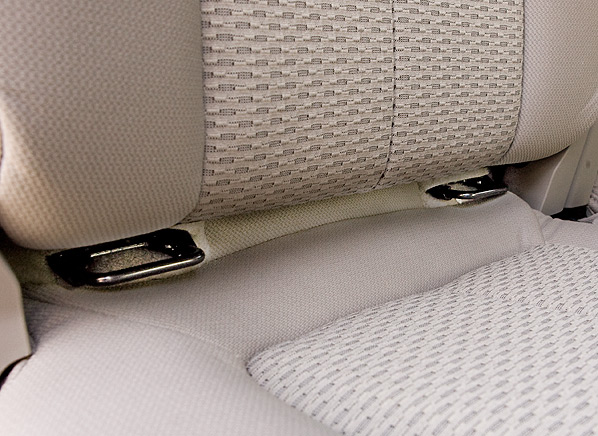 Anchors –
Today I participated in a class which is teaching those attending about the importance of car seats. It is an in-depth look at this important safety product. One wouldn't think there's a lot to know about car seats and how to put them in correctly but one would be wrong. My brain was frazzled with terms, mechanical processes and the different laws and rules. One of the things I learned is that there are hidden latches and anchors on many vehicles which car seats are to be attached to for them to be as safe and secure as possible. Even if you can't see the anchors there are symbols and signs to alert you of their presence.
After the class dismissed today I began reflecting on the "anchors" in our lives. Often when life turns upside down, runs into trouble, leaves us stranded and lost we can feel discombobulated and adrift in unfamiliar places. In these moments and seasons, we need people and truths upon which we can anchor our life. This wisdom, family, and friends keep us grounded, help us remember what's important and not forget that which makes life worth living.
blessings,
@BrianLoging (Twitter)
thewannabesaint.com
Wrong Way –
This morning, on my way to Bedford, Tennessee, I took a wrong turn, went the wrong way. It wasn't the wrong street. I knew exactly where I was, where the road would take me, but today was the wrong time to travel it.
Some way, somehow, I missed the; "Road Work Ahead" sign. About a quarter of a mile down the road I had to steer around a large road roller. Then I came upon a road grader who was spreading sand. The sand was thick and difficult to drive through. Then, around the corner, there was a dump truck, in the middle of the road, putting sand on it. I stopped and realized I had made a mistake making the turn and traveling this road. I turned around in someone's driveway, made my way past the grader and the roller and back to the main highway. I reset my GPS and continued on road less impeded by giant machines.
Wisdom teaches us that not every way, even the familiar ones, are always open to us. Some roads are closed off to us and missing the signs can make the way difficult and dangerous.
blessings,
@BrianLoging (Twitter)
thewannabesaint.com
Go, Now! –
For the second day in a row, a traffic light has been an inspiration for reflection ("Up Ahead -https://thewannabesaint.com/2017/01/25/up-ahead/). Today, on my way to lecture a group of fathers with addictions I was stopped by a red light and waited for it to turn green. My attention was elsewhere; what I was going to say to the men, thinking about the week that is quickly evaporating. As I sat there pondering I noticed a yellow arrow going out and then the main light turning green. I had missed a green arrow, that would've allowed me to proceed through the intersection. I never saw it. Looking behind me I was relieved that no one else was amused or aggravated by my lack of focus.
When our focal point is other than where we want, need, to go we can miss the signs, indicators, of where and when we need to proceed. If yesterday's lesson was patiently waiting, today's would be that sometimes there are clear and present signals that the time to proceed, to continue on with the journey is now.
blessings,
@BrianLoging (Twitter)
thewannabesaint.com