Blog Archives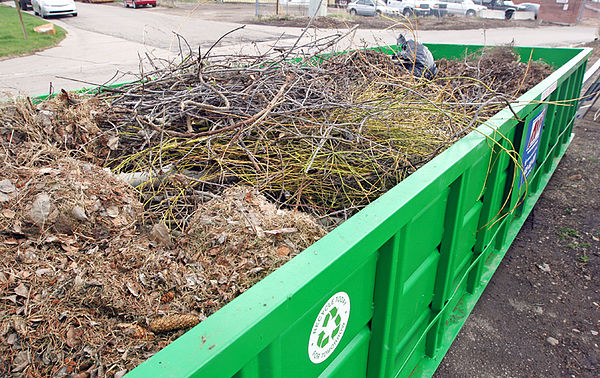 Like Him –
I spent most of last week helping a friend clean up and prepare her yard for winter. There were other friends helping. On Friday, there were several trailer and truck full of limbs, trees, and yard debris. Almost everyone had a truck so we teamed up and began taking loads to the local Refuse and Recycle Center. There was a dump designated for yard trash and my partner and I pulled up and began unloading. There was a lot to put in the dumpster and towards the bottom of the pile I bent down to pick up a dropped limb and when I stood back up my partner was gone! I looked to see if he was in the truck ready to leave, if he'd fallen, or what happened. Then I spotted him. He was at another dumpster over helping an elderly couple with their trash. I hadn't even seen them but he did and left to offer aid. I was impressed by his sight and his willingness to serve even as he was serving someone else. Even now my heart is warmed by his empathy.
I've decided, even though I'm almost 50 as I grow up I want to be like him.
blessings,
@BrianLoging (Twitter)

For more posts, reflections and other writings please visit: http://www.thewannabesaint.com
Treasure –
Last week, exiting a store, I was behind a woman whose arms were full of boxed soda cans. As she was walking she suddenly stopped and bent down to pick up a coin she had spotted on the pavement. The drinks shifted, she adjusted them in her arms and was able to grab the coin with her fingers while also holding her keys. I was impressed with her dexterity but also puzzled as to why she was putting that much effort into the shiny object?
I was reminded of the story of the wise man and the city dweller who had met on a bench. The city was full of hustle and bustle and the man asked the sage what he was doing? Quietly the wise man said; "At this moment I am listening to the sound of a cricket." The city dweller tilted his head and asked; "With all these people, the traffic, the cacophony of the city, how do you hear a solitary, small, insect?" The wise man smiled and asked the city dweller for a coin. He gave him one and the wise one flipped it into the air and it came down and bounced on the sidewalk. Immediately, many who were walking stopped to look for the coin. "See?' said the teacher, 'It's what we're listening for, focused on, that counts."
blessings,
@BrianLoging (Twitter)
thewannabesaint.com