Blog Archives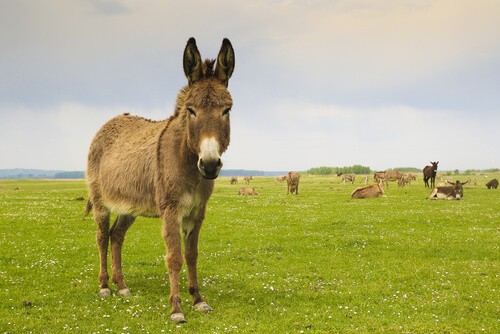 Stubbornness or Stillness?
This morning I had a meeting in Fayetteville, Tennessee. On my way, driving on country back roads I passed a Burro, standing by a fence. The other cows and critters in the pasture were nowhere near it but there it stood facing the morning sun. A few hours later I was returning home and passed the same Burro in almost the same spot as it was in earlier. It paid no attention to the automobiles coming and going or the other animals in the field.
As I watched the Burro I thought about its unwanted and unwarranted reputation of being resistant, refusing to obey, obstinately going its own way and doing its own thing. However, I did wonder; "Is he being stubborn or still?" I finally decided he was simply being still. He was facing the sun, he was on level ground, he wasn't distracted.
I reflected on my day and my mental state and thought; "I long to be like the Burro; enlightened, sure-footed and mindful."
blessings,
@BrianLoging (Twitter)
thewannabesaint.com
Mirror –
How we see ourselves is one of the most important roles of self-awareness.
I am amazed at two things; one is how un-self-aware some people are at times and how un-self-aware I am most of the time.
Last week an event happened which caused me to look at myself and see how petty I had been about a situation. I wish this awareness had happened during meditation, scripture reading, prayer or a time of reflection but it didn't. I am thankful for not making a fool out of myself in front of anyone.
I wish it wasn't so, that many times in life we didn't have to gain a measure of self-awareness, wisdom, in such jarring and shameful ways but at least we learn and hopefully never repeat the mistakes, stubbornness, perhaps sinful behavior again.
Truly seeing ourselves for who we are can be painful and regretful. It can also be a relief and bring freedom to our spirits, chained by obliviousness, to who and what we are after seeing ourselves in the mirror of self-awareness.
blessings,
@BrianLoging (Twitter)
thewannabesaint.com