Blog Archives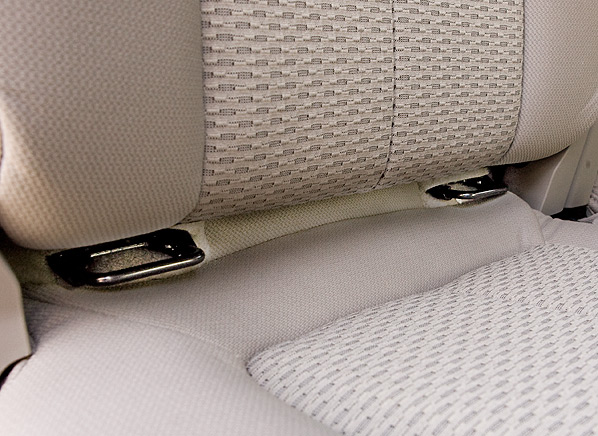 Anchors –
Today I participated in a class which is teaching those attending about the importance of car seats. It is an in-depth look at this important safety product. One wouldn't think there's a lot to know about car seats and how to put them in correctly but one would be wrong. My brain was frazzled with terms, mechanical processes and the different laws and rules. One of the things I learned is that there are hidden latches and anchors on many vehicles which car seats are to be attached to for them to be as safe and secure as possible. Even if you can't see the anchors there are symbols and signs to alert you of their presence.
After the class dismissed today I began reflecting on the "anchors" in our lives. Often when life turns upside down, runs into trouble, leaves us stranded and lost we can feel discombobulated and adrift in unfamiliar places. In these moments and seasons, we need people and truths upon which we can anchor our life. This wisdom, family, and friends keep us grounded, help us remember what's important and not forget that which makes life worth living.
blessings,
@BrianLoging (Twitter)
thewannabesaint.com
Turning Loose –
Last weekend Beth and I took a trip to see some family in another state. When we left the yard seemed green, the bushes and trees covered with leaves and even a few blossoms dotting the yard. However, when we returned after only a few days things looked very different. The yard had begun to turn brown, the blossoms were gone and the bushes and trees had brown leaves which had begun to fall. In the last week, most of the yard contains the leaves that until recently were holding on. The clocks were turned back last weekend and it seems fall has finally settled in and winter is not far behind.
I don't like the end of summer. The bright days growing shorter, the green trees and bushes getting bare, the colors becoming a muted brown. However, I also know it is the cycle of life. What is alive and flourishing will diminish and die. The long winter nights remind us of the journey each of us will make at the end of our lives to the other side. There will come a time for all of us when must turn loose of the lives we have and accept the passing of time.
I have spoken this week with a young woman who is getting married next Saturday. She has two young children and loves these symbols of spring and new life. I also connected with someone who is faced with the reality of how quickly life passes.
The cycle of life is ever-moving. We don't know where we are in the circle but we do know it's movement, fast or slow, never stops.
blessings,
@BrianLoging (Twitter)
thewannabesaint.com