Blog Archives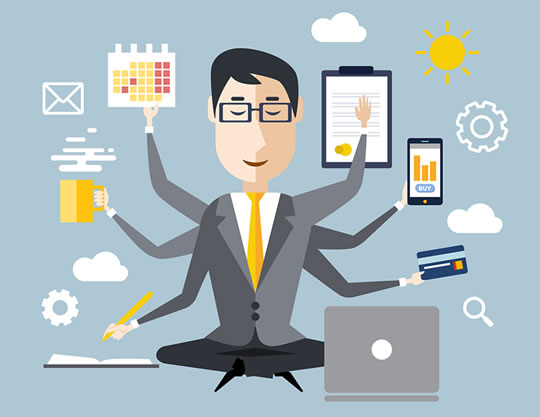 Distraction –
I watched a video today about distraction. It explained how the brain can become accustomed to being unfocused and our inability to change it back. The presenter gave the example of someone having a cellphone in their hand, laying on their desk, next to their plate at a restaurant, or pulling it out of a pocket or purse during a conversation. At this moment the person with whom they are conversing or meeting with realizes they are not the most important person or thing in the room. The cellphone says to the other; "Someone may call who's more important than you. Something might 'ding' indicating a happening that's more important than you." It also impacts the person who has the phone because now they have to look at the screen, see any notifications, continue to check for changes and updates.
I was talking with a group today and part of the session was on; "Listening more than you speak." I used the adage; "You have two ears and one mouth so you can listen twice as much as you speak." We spoke about respect and giving the person you are interacting with your eyes, ears, and mind. Focusing on the other when we are talking, engaging, communicating, connecting, experiencing each other is vital for all participants. When we are made to feel like we one of the many tasks a person has that day we lose our focus and become distracted by their distractions.
blessings,
@BrianLoging (Twitter)
thewannabesaint.com
Slowing Down –
The last few days have been slooooooooooooooooooooooooooow. We've had overcast skies, plenty of rain and this makes for a dreary season and spirit. April showers may bring May flowers but February showers bring time to a standstill. The last few months have been long. I always have a difficult time between Thanksgiving and Easter. It's dark when you arise and when you arrive home in the evening. The darkness that surrounds me seems to permeate my emotions. As someone with Chronic Severe Depression and a Severe Anxiety Disorder the days slowing to a crawl, mess with my balance and threaten to send me over the edge into negative thought patterns and fixations on disappointments and failures.
The balance, of course, is not letting the anxiety get in there and make my brain whirl like a drugged up hamster on a greased up wheel. Again, it is balance. I make sure the things which help me; meds, exercise, talking to others about how I'm feeling, are done and not discarded even when tempted to do so.
The balance to keep life's rhythm manageable is an everyday if not every moment discipline. If we let it we would be either swept away in a chaotic whirlwind of activity or mired in a despondent state of surrender. Slowing down isn't the goal but balance and mindful living are what keeps us sane and steady on the path.
blessings,
@BrianLoging (Twitter)
thewannabesaint.com
Eye of the Beholder –
Yesterday was a day full of teaching/counseling how to best communicate with those we love and treasure most. It's ironic but sometimes the very ones we have the greatest need to connect with are the ones we seemingly have the most trouble.
I spoke to a group of men about communicating with the mother of their children. Most of them have children with different moms and I had them imagine talking and listening with the one they have the most difficulty engaging. I asked them why and received all sort of answers, most of them blaming the mom. We then discussed the difference between action and acceptance. Ultimately we must accept it if another person won't communicate with us but we should take every action step we can to attempt to reconnect.
The two starting points with any real conversation are respect and a willingness to be changed by the conversation. If we approach someone not respecting them, not wanting to listen, placing the blame for all the problems in the relationship true connection will not happen. We have to be willing to listen and acknowledge our responsibility in the challenges and difficulties of the relationship. We have to be open to change and make every effort to do our part in healing a broken bond between two people.
It all begins with looking the other person in the eye and seeing ourselves. Knowing and doing what we need to do instead of making demands of the other can be the first steps in a new and stronger bond between the ones we need in our lives.
 blessings,
@BrianLoging
thewannabesaint.com