Blog Archives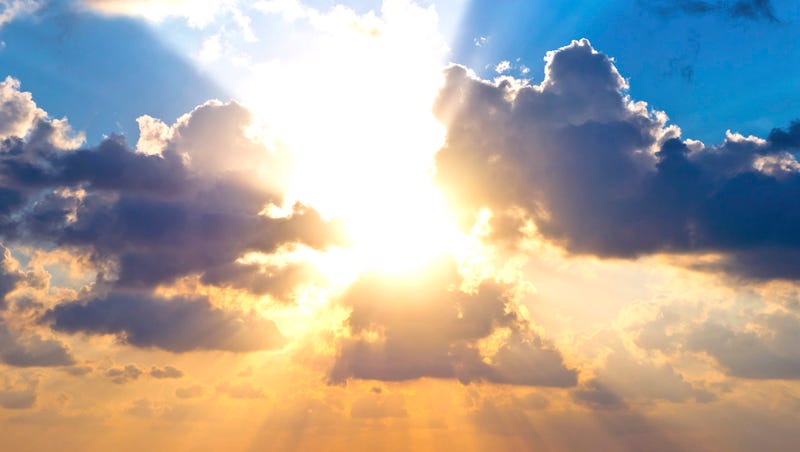 Three Surprises –
In a recent conversation that included a range of topics including heaven, I told a friend what had been said to me many years ago. "There will be three surprises when we get to heaven. People will be surprised who made it. People will be surprised who didn't make it. Lastly, people will be surprised we made it!" It's a humorous yet true statement about the afterlife and Heaven's membership. There will be surprises aplenty so don't be so convinced in your beliefs, ability, and acceptability that you lose the mystery of a God who knows more than you, sees more than you, and is bigger than you can imagine. Heaven mirrors God's nature and love not ours.
Wisdom teaches us that our ways are not God's ways, our thoughts are not God's thoughts. In the Benedictine tradition, we are to keep our; "eyes tilted toward the ground." We are to keep our sin and shortcomings always in front of us. Not as a burden to bear but a constant reminder of God's goodness and a reason to rejoice.
Several years ago I was leading a Bible study and we were talking about God's grace. I made the statement; "Without God, no matter what we said or did, we had no true goodness or love." A man in our group spoke up and asked; "If we don't have anything worth redeeming why does God love us?" "That,' I answered, 'is why they call it grace."
For more posts, reflections, poems, and other writings, please visit:
http://www.thewannabesaint.com
blessings,
@BrianLoging (Twitter)
Problems –
There are three kinds of problems; those we can live with, those we can do something about and those we must separate ourselves from.
It's the last one which gives us the most trouble. Living with something aggravating and, at least in the present moment, is unchangeable can be a challenge. Fortunately, or unfortunately, we can tolerate a lot. This approach can create more hassles if something needs to be changed and we lack the direction, motivation or passion to do something.
Taking control, bending problems to our will, throwing our shoulder into a problem is an attitude we find easy. There's nothing like grabbing a difficulty by the throat and forcibly doing away with it, changing it to our liking. The risk here is we can make a situation worse if we are too hasty, too stubborn or not wise enough in our decision-making.
Leaving it, for most of us, takes the greatest strength. To be faced with a problem and not change it but change ourselves, how we approach it, takes courage and trust. When we put up with it we are sullen and prone to negative thoughts and spirits. When we take hold of it and wrestle with it, we feel we are in control. When we decide to let go, step back, allow the problem to exist and find contentment at the same time, we have reached a place of genuine spiritual and intellectual maturity.
blessings,
@BrianLoging (Twitter)
thewannabesaint.com