Blog Archives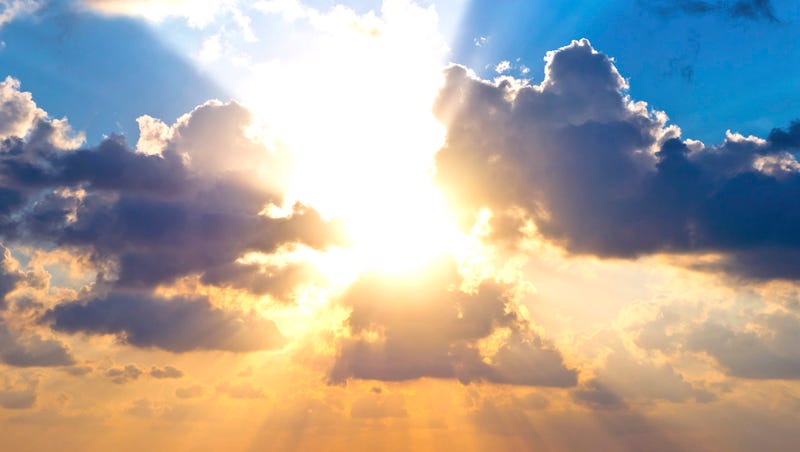 Three Surprises –
In a recent conversation that included a range of topics including heaven, I told a friend what had been said to me many years ago. "There will be three surprises when we get to heaven. People will be surprised who made it. People will be surprised who didn't make it. Lastly, people will be surprised we made it!" It's a humorous yet true statement about the afterlife and Heaven's membership. There will be surprises aplenty so don't be so convinced in your beliefs, ability, and acceptability that you lose the mystery of a God who knows more than you, sees more than you, and is bigger than you can imagine. Heaven mirrors God's nature and love not ours.
Wisdom teaches us that our ways are not God's ways, our thoughts are not God's thoughts. In the Benedictine tradition, we are to keep our; "eyes tilted toward the ground." We are to keep our sin and shortcomings always in front of us. Not as a burden to bear but a constant reminder of God's goodness and a reason to rejoice.
Several years ago I was leading a Bible study and we were talking about God's grace. I made the statement; "Without God, no matter what we said or did, we had no true goodness or love." A man in our group spoke up and asked; "If we don't have anything worth redeeming why does God love us?" "That,' I answered, 'is why they call it grace."
For more posts, reflections, poems, and other writings, please visit:
http://www.thewannabesaint.com
blessings,
@BrianLoging (Twitter)
Surfing or Drowning –
I just finished reading an article from seven years ago today about a father and son who were killed by a drunk driver. The mom shared it on social media and the heartache is still present and the wound raw. I can't imagine the pain. I knew the father a little. He was in our church's youth group. He was a few years older than me but always seemed cool. He was an athlete. He ran, biked, swam, and surfed. The morning dad and son were killed they were training for a triathlon. The father was named after his father and the son carried on the tradition. He was the III.
How do you have hope in the midst of such loss? How do you not drown in sorrow? How do you not get lost in such darkness? I don't think there's an easy answer. Quips and quotes don't begin to address the brokenness and reveal our lack of intimacy with death. We do everything we can to avoid it. Most of us try to prolong our lives by any means necessary. When death finally does come we are quick to make the arrangements, organize a memorial or funeral service and push past it as fast as possible. But even then, death finds a way to corner us, trap us, confront us. After the hustle and bustle of meals, flowers, sympathy cards, and services we find ourselves alone when death, misery, mourning, comes calling.
Experts tell us that when we are caught in a riptide to not fight the current or it will surely drown its victim. Let it grab you and then slowly, moving parallel to the shore, slip from its grip. I think this is how we deal with the loss of those we love. There's no escaping and fighting and refusing to acknowledge its power end in certain defeat. To allow it take hold, scare us, shake our faith, sweep our "normal" life away, but not giving up is the key. Slowly our strength returns, we regain our bearings, we slip from its grip, rise above the waters and live.
blessings,
@BrianLoging (Twitter)
thewannabesaint.com
Here's an interesting info-pic about different traditions celebrated by varying cultures around the world at Christmas…
Traditions can be wonderful but they can also bring the heaviness of the past and a longing to live there. 
I recently finished my Christmas day calls & texts to family and friends. Some are doing well and others have had a rough 2013. Family members and friends separated by varying circumstances including death, traditions once highly valued now gone, have a way of making this day dreadful instead of joyful. I spoke to someone this morning who began to cry while saying she would "be alright in a little bit." I told her not to make this day anything other than what it was, a hard one, and if the mourning of what has been is needed to get to what is and what will be, then embrace this season of change. 
Traditions are wonderful and should be cherished but when they change or cease, as all things do, maybe the gifts of acceptance and letting go is what we need to unwrap this year.
blessings of peace, bdl