Blog Archives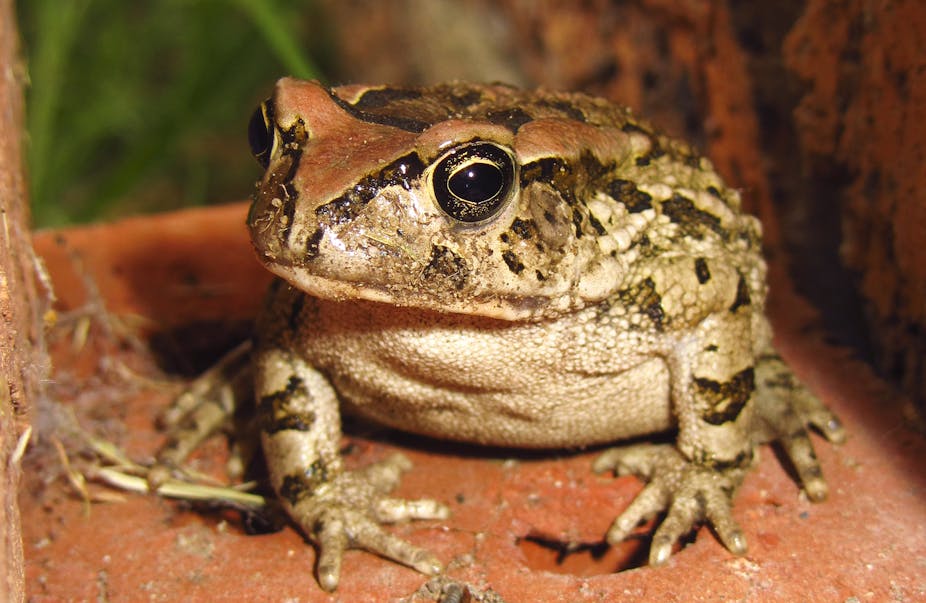 Jumping –
This morning I set out early cutting and weed eating the grass. There was rain in the forecast and temperatures getting into the nineties. Used the riding mower without any trouble, push mowed around hard to reach areas and then retrieved the weed eater and noticed it needed extra string. On a shelf, in my workshop, is where I keep it and finding it I reached down to get it when something moved and jumped toward me. I had my sunglasses on and couldn't see well but when it jumped I jumped! It landed on the ground and I realized it was a frog. I don't know how he got up that high but he survived the fall and hopped away. "Whew!" as I exhaled and finished up the yard work without any further excitement.
As I carried the weed eater I thought about life and how the unexpected keeps us on our toes. Whether it's something silly like a nimble reptile or more serious events which change our lives forever we never know what's around life's next corner. Being aware, adaptable, accepting are ways we can adjust to whatever surprise that jumps on life's path.
blessings,
@BrianLoging (Twitter)
thewannabesaint.com
Bait and Hook –
This morning I was zipping through emails before heading to the office for a training. I had three from our IT department and opened each of them giving a cursory read. One was an update to a system, another was reminding me of a piece of equipment I needed to pick up and the third was dealing with switching to a new email system. Each one looked legit and I told myself to get set up on the new email system next time I was near my computer. I finished, went to work and as I sat in my chair waiting for the training to start I received a new email another one from IT. The email stated firmly "do not click on the link to the new email system! This is a phishing and spam scam!" "Whew!' I thought to myself, 'that was close!'" I was going to click on the link, would have clicked on it if I had the time this morning. I'm usually good at spotting bad emails but because this one was in a collection of legitimate emails I assumed it was fine.
In life, as in IT, we have to be careful not to let everything come together as one big pile of things we need to do. If we do we run the risk of missing something important, doing something harmful, and allowing life to be the sum of its parts instead of each moment being an eternity in itself. Life is hard and there's so many things we think we need to do. Wisdom teaches us to let go a lot of the minutiae, the things which aren't really important, and to focus on what counts. When we are able to take life a breath at a time we find love, kindness, presence more easily and things which are harmful to us and those we love more visible and avoidable.
blessings,
@BrianLoging (Twitter)
thewannabesaint.com
Untangle –
Yesterday I made a promise to my wife. Actually, it was more of a threat. I threatened to leave the hose pipe outside all winter instead of putting it up in the fall. The reason for this is no matter what I try it all seems to be one giant tangled mess when I pull it out in the spring. One of my chores on Thursday was to untangle the jumbled mess of about three hundred feet of hose pipe. First I grabbed and dragged out most of it. Then I detached the ends to make them easier to work with. After this, I pulled each pipe end going over and under the other until I finally had one section free! When I did this six or seven times all the sections were in their own place and then hooking them together again one at a time I was able to run the hose pipe to the different areas of the yard. Whew! It was a hard, difficult job but had to be done.
In my work with men, fathers, and families, the initial times we meet to set up a plan of learning and action can seem like wrestling with a jumbled mess of hose pipe. However, with time and patience slowly learning, finding and breaking down the challenges, habits, hurts, and hang-ups, we can begin to put the pieces back together again.
blessings,
@BrianLoging (Twitter)
thewannabesaint.com