Blog Archives
Anticipation –
There is a noticeable lack of Christmas spirit in my family this year. It's been a long year as my dad battled cancer and passed away on the first of December. The anticipation of Christmas coming has been replaced with a feeling of; "Is it over yet?" I don't think it's Christmas per se' but we're anticipating the end of 2017 and 2018 to begin.
Anticipation can be a dangerous state of mind, emotion, and spirit. For all we know, 2018 will be as rough, perhaps more so, than 2017. It's not a pleasant thought but it is a possibility. This is why wisdom teachers discourage anticipation. Life rarely lives up to what we think, or wish would happen. It's almost always different and this can be good or bad, negative or positive. When life fails to fill our desires suffering, pain, confusion can occur.
So, my family and many others wait in this no man's land hoping Christmas will not be too difficult and 2018 will be a better, certainly different, year.
blessings,
@BrianLoging (Twitter)
thewannabesaint.com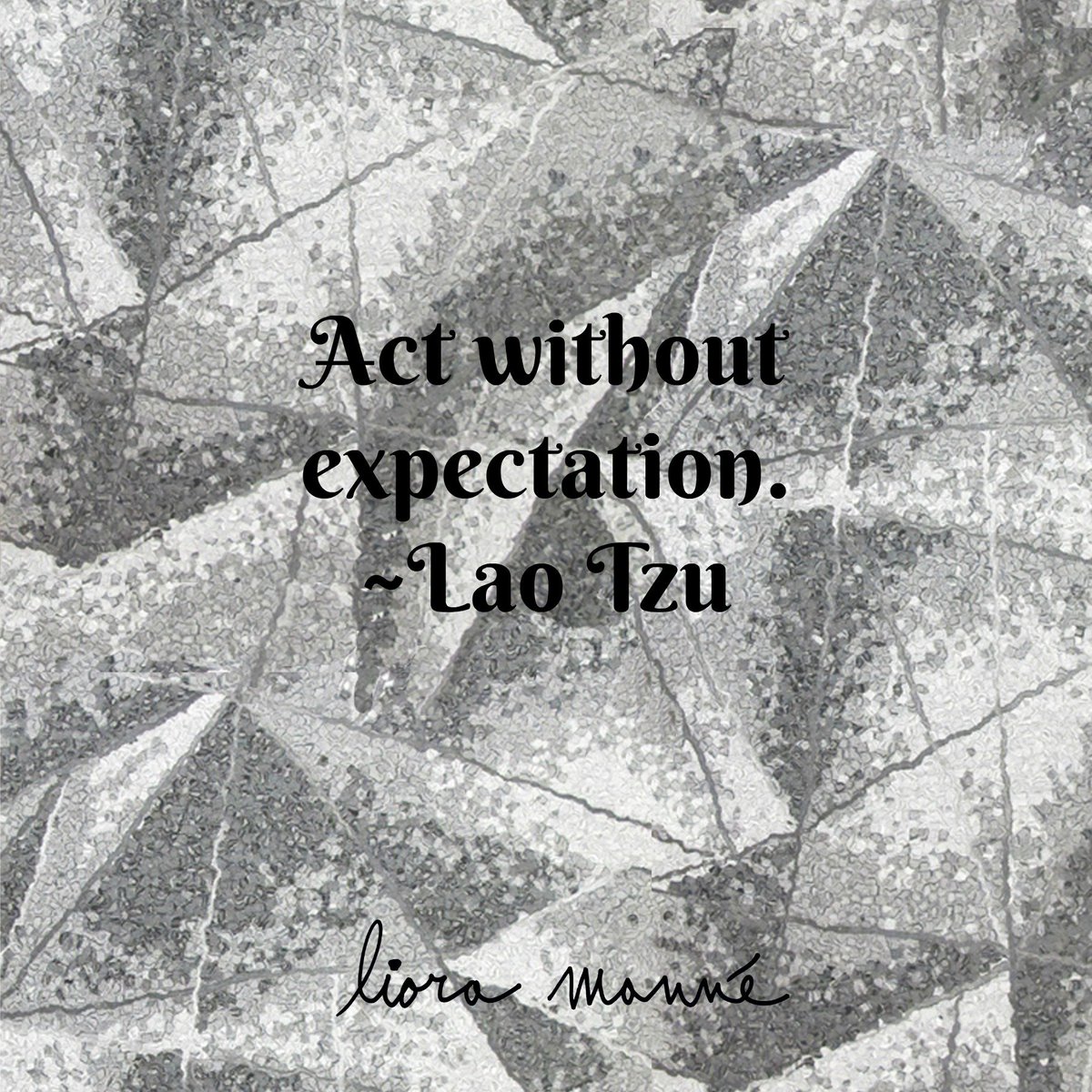 Expecting –
It is so had to do, acting without expecting. Two plus two equals four but life is not mathematics. One action does not necessarily equal an expected result.
Several years ago I was on staff at a large organization and following a particularly long meeting I was among a group of members talking in a hallway. The conversation didn't last long but I said something in passing that hurt the feelings of a fellow staff member. I didn't realize it until that evening when I received a long email about what I had said and done. It took me by complete surprise. I sent an email back immediately apologizing and promising to be more careful with my words and received another email outlining other things I had done that this staff member found irritating and insulting. Again, I apologized and began looking at my words and behavior to see if I could find all of these faults. I didn't agree with everything this staff member wrote but I felt they deserved enough respect from me to pray for greater self-awareness in all my interactions.
This is why expectations can be so dangerous. We may know, or hope we know, our intentions as we develop and cultivate relationships, make our way with others along this path called life. We may not wish to hurt others or offend them. Our life can be about peace and kindness but it may not always be perceived that way. We must purposefully live well but not expect our lives to be beyond questioning. When we make a mistake or someone is hurt by something we have done, even if we believed we acted innocently, we seek forgiveness and restoration so that our lives match the intent of our hearts.
blessings,
@BrianLoging (Twitter)
thewannabesaint.com
A few months ago I spoke with someone who was heartbroken over the life choices being made by someone they cared for deeply. It was an agonizing conversation and a stark reminder of how little control we have over another's path. We fool ourselves rather easily when it comes to those we care for and the way their life ultimately unfolds. We like to think we can convince them to turn around, take a right or left, choose the way we believe is best for them. In truth, this power eludes us. We have no more real control over another being than waves that roll on the ocean, a moon staying in orbit, whether or not the sun shines. Good or bad, right or wrong, negative or positive another's ability to set out on a course cannot be diverged from unless the other chooses to do so or gives their power over to someone or something else.
What we do have control over is our reaction to their actions, our responses to their choices. Will love or rejection be the way, grace or condemnation shown, presence or absence in one whose life choices we struggle with, don't understand, would change if we were able. One of the hardest and most difficult battles in life is the acceptance that each of us choose our path and the ultimate destination.
blessings,
@BrianLoging (Twitter)
http://www.thewannabesaint.com