Blog Archives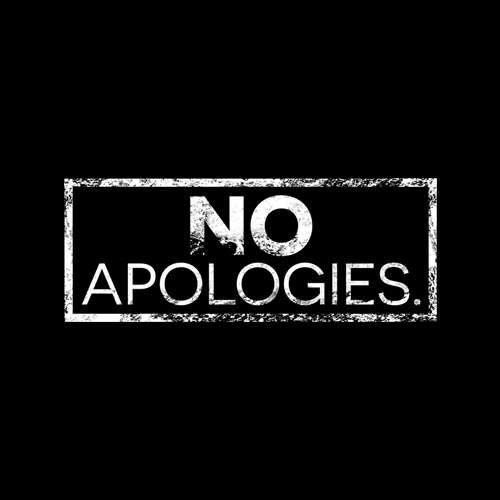 No Apologies –
I have a friend who is going through an incredibly difficult season of life. It's not easy what she's dealing with but we both know there are certain stages of this journey she must travel alone. It is hard watching a friend, a family member, a loved one going through a dark time and know we don't have the power to stop it or even ease the pain. We long to wrap our arms around them and chase the doubts, confusion, fear, and pain away but in spite of our effort, it isn't possible. My friend knows me and a host of others are there for her and doing what we can but the path she treks is long and oftentimes lonely.
One of the rules my friend and I have in place is that she doesn't have to say she's sorry. There are no apologies necessary when she doesn't feel like talking or going somewhere, being social and choosing isolation. There is no; "I'm sorry." There's just now and getting through each day moment by moment.
blessings,
@BrianLoging (Twitter)
thewannabesaint.com
Self-Talk –
One of the most important lessons I teach fathers is to watch what they say, not just around their children, but everywhere. What we have a habit of saying comes out in every place of our lives so training ourselves to be careful with our words is a good discipline.
However, what comes out of our mouth can pale in comparison to what we say to ourselves, silently, in our minds. Some of the most hateful, spiteful, belittling, insulting, jarring, judgemental, biased talk never leaves our brain. At times these words are aimed at other but they are also used to inflict wounds upon ourselves. These may be words a parent, relative, coach, teacher or someone in another place of authority and influence said to us during our formative years. I tell our fathers; "negative, denigrating language never leave your child." The same could be said of the harmful words which wrap themselves around our brain and leave us feeling; less than, worthless, and contemptible.
Words are powerful. So mighty that even if they aren't spoken can shape the destiny of a life.
blessings,
@BrianLoging (Twitter)
thewannabesaint.com
Posted in Mindfulness
Tags: ##brain, #authority, #belittling, #biased, #coach, #comparison, #contemptible, #denigrating, #destiny, #feelings, #formative, #harmful, #hateful, #inflict, #influence, #insulting, #jarring, #judgmental, #language, #leave, #life, #mighty, #minds, #pale, #parent, #powerful, #relative, #shape, #silently, #spiteful, #teacher, #worthless, #wounds, #wrap, #years, Negative